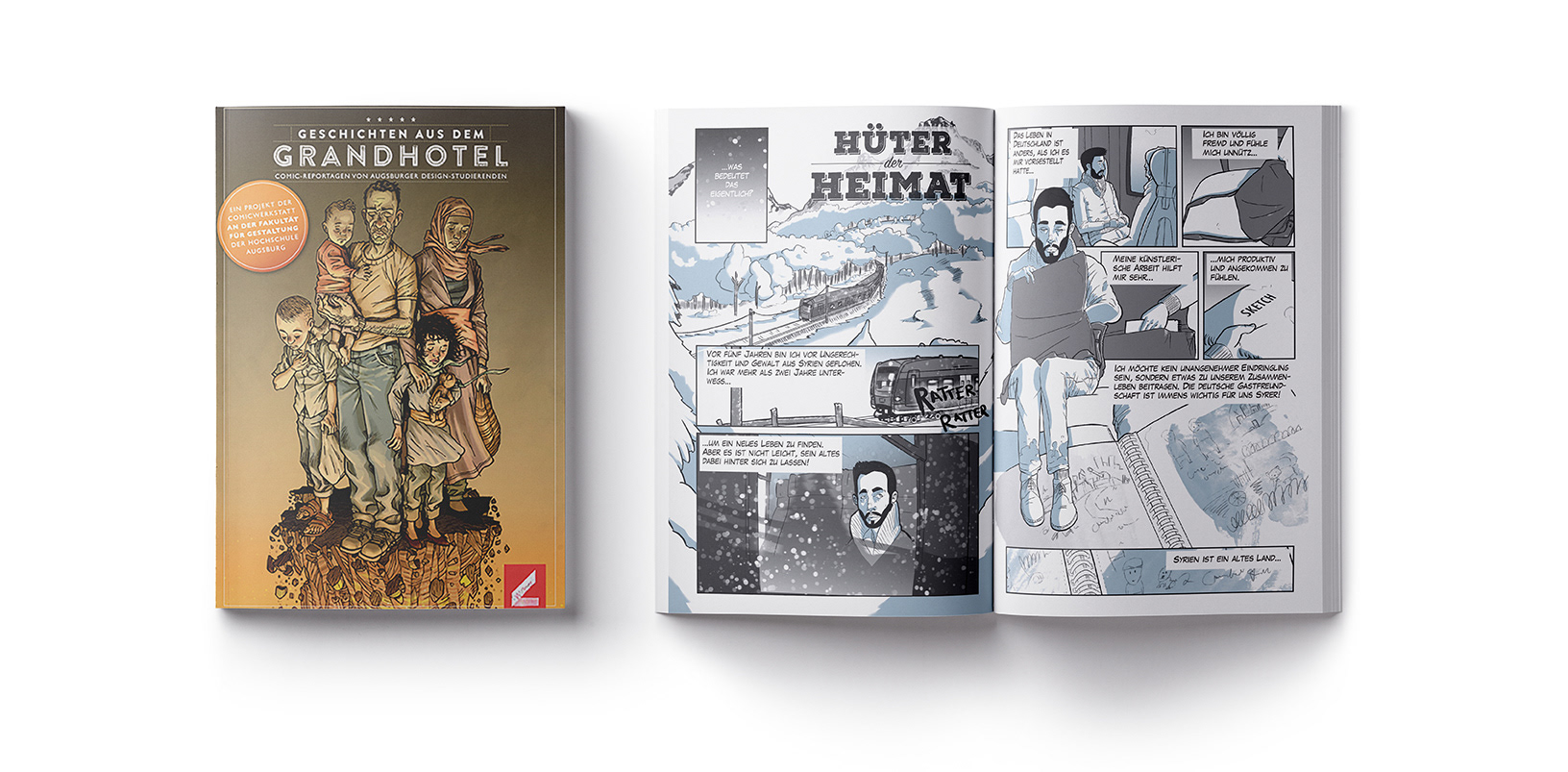 This Comic was nominated for Max and Moritzpreis 2016
"Flight and Asylum" was the topic that students of the Faculty of Design at the Augsburg University of Applied Sciences were exploring in the summer semester 2015. Research was carried out at the Augsburg Grand Hotel Cosmopolis, where a social project successfully breaks new ground in the work with refugees. There, all encounters took place in the open café area, from which the stories of this booklet were created. In addition to the refugees, volunteers as well as visitors to the café with and without migrational background spoke. The students themselves began to reflect and record their personal perceptions of the project. This resulted in eight multi-layered comic reportages, loosely connected by several fictional sequences that complement the content, add local color and suggest Augsburg's historical links to the topic of war and religious peace. The tone of the tales changes between cheerful and serious - just like life ...
For this project, I have  merged the experiences of two refugees from the middle east into one coherent story. One of the interviewed processes his experiences in personal artistic projects, which I have picked up to establish a meta-level to convey the political and personal scope of the syrian civil war. This was meant to connect the conflict with the people who directly suffer from it.

Of course I respect that both of my conversation partners, out of fear for their families in Syria and Afghanistan, wanted to remain unnamed. Unfortunately only one of them was able to stay in Germany.

(Cover by Prof. Mike Loos)
Published by Wißner Verlag, ISBN: 978-3-95786-000-2. (German)